Click the button below to receive your copy of our
Ebook "Confidence, Knowing It Will Go Well With You"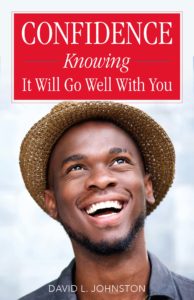 CONGRATULATIONS, and thank you for signing up for our E-Newsletter.
You will shortly start receiving a weekly dose of Biblical teaching and insight presented in video format and summarized in writing as well.
At Nothing but the Truth Ministries (NBTT), we are committed to seeing God's people trained, equipped and empowered through the thoughtful presentation of God's Word.
As our thank you we are sharing a PDF copy of the FREE Ebook that you requested. We hope this will be a helpful to you.
Please click the button below to download your gift.
Please feel free to share this gift with others – and invite others to watch or listen to any of the hundreds of teaching videos and podcasts available at no cost on our website at: www.nothingbutthetruth.org.
Thank you,
David L. Johnston
Nothing but the Truth Ministries
P.S. If you have not checked out any of the latest books that we have published, be sure to give them a look. Just click here.